DUI Classes Arizona, Online Alcohol Education Programs
We offer court-approved online DUI education for the state of Arizona, including online DUI classes, Weekend DUI Classes, Alcohol Assessments, and DUI assessments, for those facing charges. Ready to start the process? We are here for you.
CONTACT US TODAY TO GET STARTED!
By submitting this form, you consent to our staff reaching out to you via telephone or email.
RESOLVE YOUR DUI AND GET YOUR LICENSE BACK
Our Arizona court-approved Online DUI Classes fulfill Arizona court and educational requirements and offer a seamless and convenient learning experience. 
Our classes are designed to be quick, easy to navigate, and accessible 24 hours a day, seven days a week. If you need weekend DUI Classes, we are the perfect option for you. Additionally, whether you prefer using a computer, smartphone, iPad, or tablet, you can engage with the material anytime, anywhere. 
All you need is an internet connection and a tranquil study environment. Our DUI program allows you the flexibility to log in and out at your convenience, enabling you to work around your schedule. Rest assured that your progress will be automatically saved between sessions, ensuring a hassle-free learning journey.
 We electronically notify the courts and MVD upon completion to help ensure you've met all the requirements for your case.
We'll beat ANY competitor's prices by 10%
Payment Plans Available to Fit Any Budget
SIGNING UP IS SIMPLE AND CONVENIENT
Below are the steps to sign up for our online DUI classes
Complete a 15- 30 minute DUI screening process with a specialist.
Get a DUI class recommended based off of your screening.
Screening results submitted to court or MVD as necessary. 
Enroll for classes and complete your required class at your own pace. 
Certificate of completion is forwarded to you and to the court/MVD (if needed).
Online DUI Screening Assessments
If you have received a driving under the influence charge and have been referred by the court to take DUI classes, the first step to complying is a virtual alcohol screening or DUI screening. At Cornerstone, our licensed therapists will interview you to determine what number of class hours you will be required to complete for your case. It's important to note that the minimum amount of hours required is always 8 hours. 
About Our education program
Online programs are video and assignment-based modules, that are fully web-based. Our education program are accessible through any device and self-paced, meaning that you have the freedom to choose how and when you complete the class process.
The price of our classes depends on how many hours you need to complete but we can assure you that we are the lowest price, because we offer a 10% competitor matching discount. 
Sometimes, the challenge of physically attending a court-mandated DUI program can feel daunting and stigmatizing. It could hinder your path to progress and may even expose you to more severe legal complications. That's where online educational program come into the picture as a potential lifeline. If you've been mandated to fulfill such a program, considering approved online DUI classes in Arizona could be a turning point. Let's explore the prominent advantages these virtual programs bring to the table:
Comfort and convenience
Online classes offer the privilege of fulfilling court requirements from your cozy home. You can bid goodbye to the stress of arranging for transportation in case your license is suspended or the worry of missing work or precious family time.
Flexibility to match your schedule
Life can be unpredictable and busy, but online courses grant you the freedom to learn at your own pace. Whether you're an early bird or a night owl, you decide when to attend the class. It's all about molding the course to fit your routine, not the other way around.
Preserving anonymity
The fear of bumping into a familiar face is a common concern for many attending. Thankfully, online courses offer a shield of privacy. You can avoid any awkward conversations and concentrate wholeheartedly on your journey towards recovery.
Economical and time efficient
By eliminating the need for commuting, online classes result in noteworthy savings of both time and money. With a few clicks, you bring the classroom to you.
Once you complete the online DUI or alcohol screening screening, you will be enrolled in one of the following education program: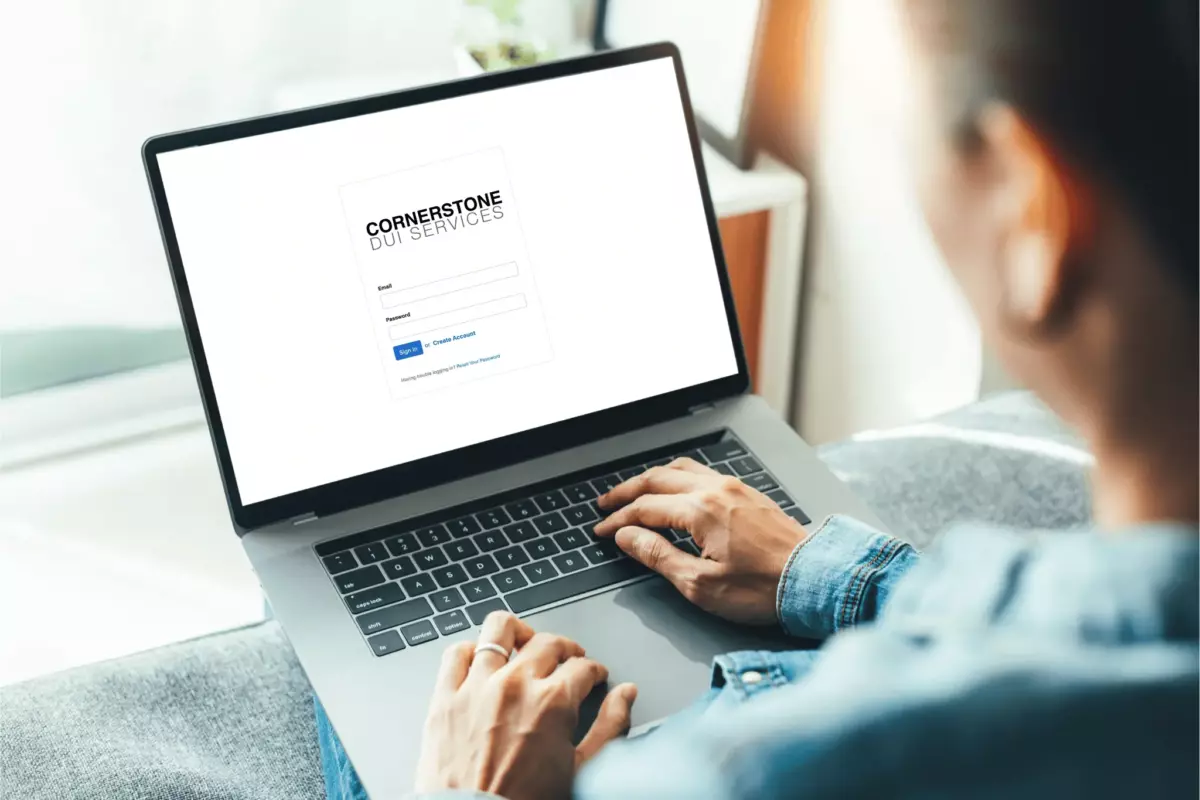 ONLINE VS. IN PERSON PROGRAMS
Online Classes Vs. In Person
Accessibility
DUI classes can be accessed at any time,
including weekends with an internet connection.
Attendance depends on scheduled class times and
location. You must adjust your life to attend.
Cost
Online DUI cost is usually lower.
Might be more expensive due to costs associated with physical resources.
Interaction
DUI Specialists are able to answer your questions
as you go through the course.
Direct interaction with instructions and peers.
Completion
Verification
Certificate issued directly to you,
as well as the Arizona courts and MVD.
Physical Certificate often issued directly to you.
Get Back On The Road Safely
A busy life can make it difficult for you to attend your court-ordered DUI screening or court-ordered DUI classes in person. With classes online, you choose the schedule and place, never having to leave home. If you're looking for weekend DUI classes we are the perfect choice for you. 
With our alcohol screenings and DUI classes, you can fulfill your obligations on your own schedule and at the pace you prefer. We offer 8-hour, 16-hour, 36-hour, and 56-hour courses, available and accessible 24 hours a day.
Cornerstone is staffed by behavioral health professionals and fully accredited, our program is licensed by the Arizona Department of Motor Vehicles and the Arizona Department of Health Services.
Services for the State of Arizona
Below are the list of areas we provide DUI services in Arizona:
DUI While Visiting Arizona? We've got you covered!
If you are from out of state and you've received a driving under the influence in Arizona, we can help you. You can take our classes conveniently from anywhere.
START OUR ONLINE DUI CLASSES TODAY
Call now for a free consultation