Online Arizona DUI Classes, Online DUI Courses, and Alcohol Screenings
Cornerstone DUI Programs and Courses offers DMV and MVD-approved online DUI Classes, Alcohol Screenings, and DUI Screening Assessments. Our services are provided online so you can resolve your DUI anytime from anywhere.
We guarantee we'll beat any Arizona DUI Service competitor's prices by 10%. 
CONTACT US TODAY TO GET STARTED!
Payment plans to fit your budget
Enroll in Classes Now, Pay Later
RESOLVE YOUR DUI CHARGES WITH OUR DUI COURSES
Our Arizona DUI courses are court-approved and designed for individuals required to take DUI education or DUI prevention classes following a driving under the influence offense. Our online DUI classes meet all Arizona state requirements and offer a streamlined, user-friendly experience.
Our DUI Classes are efficient and incredibly user-friendly, ensuring you can progress at your pace. Designed to be accessible 24/7, they are especially suited for those looking for weekend DUI classes or flexible learning schedules. No matter the device – a desktop, smartphone, iPad, or tablet – you can access our curriculum anytime, anywhere.
All that's required is an internet connection and a quiet place to study. Our drunk driving classes allow you to log in and out at your convenience, so our program fits your daily routine. Your class grades and progress are saved automatically, guaranteeing a smooth and uninterrupted process.
Upon class hours completion, we take the extra step of electronically notifying Arizona courts Arizona MVD (Motor Vehicle Division), and your DUI attorney (if applicable), ensuring all stipulations and mandates related to your DUI case are met.
We'll beat ANY competitor's prices by 10%
Payment Plans Available to Fit Any Budget
Signing up is easy and convenient in
5 Simple Steps
At Cornerstone DUI, we make it easy for Arizona residents to complete DUI screenings online. After the screening assessments, we offer the convenience of online DUI classes to fulfill any court or legal requirements.
Schedule a DUI Alcohol Screening Assessment
Classes are Recommended by your Counselor
Get a DUI class recommended based off of your screening.
Screening is sent to Arizona Courts & MVD
Screening results submitted to court or MVD as necessary. 
Begin the Recommended
DUI program online
Enroll for classes and complete your required class at your own pace. 
Finish DUI Classes and Receive Completion Documents
Certificate of completion is forwarded to you and to the court/MVD (if needed).
Online DUI Screening Assessments
If you have received a driving under the influence charge and have been referred by the court to take DUI classes, the first step to complying is a virtual alcohol screening or DUI screening. At Cornerstone, our licensed Arizona counselors will interview you to determine the number of class hours you must complete for your case. It's important to note that the minimum amount of hours required is always 8 hours. 
About Our Online DUI Courses
Online programs are video and assignment-based modules that are entirely web-based. Our DUI courses are accessible through any device and self-paced, meaning you can choose how and when you complete the class process.
The price of our classes depends on how many hours you need to complete, but we can assure you that we are the lowest price because we offer a 10% competitor matching discount. 
Benefits of Online Screenings and Drunk Driving Classes
Navigating the Arizona DUI process can be challenging and confusing. That's where our online Arizona DUI school comes in, offering drunk driving classes and alcohol screenings to help you from beginning to end. Here's why our DUI programs are a great choice:
Access Our DUI Courses From Anywhere 
Our online DUI courses let you complete your court requirements without leaving your house. This is handy if you can't drive because of a suspended license or are busy with work and family. You get to learn from home without the extra stress.
Complete Your Classes at Your Own Pace
We all have different schedules, and our online DUI school understands that. With our courses, you can choose when to study – morning or night, it's up to you. This flexibility means you can fit the classes into your life easily.
Keep it Private
Are you nervous about bumping into people you know at a DUI class? Don't worry. Our online courses are entirely private. This means you can get through your court-required classes without the stress of being seen by someone you know. 
Save Time and Money

Going to a physical class means spending time and money on travel. Our DUI program reduces these additional costs. With just a few clicks, you're ready to learn, saving time and money.
Once you complete the online DUI or alcohol screening, you will be enrolled in one of the following Arizona drunk driving classes: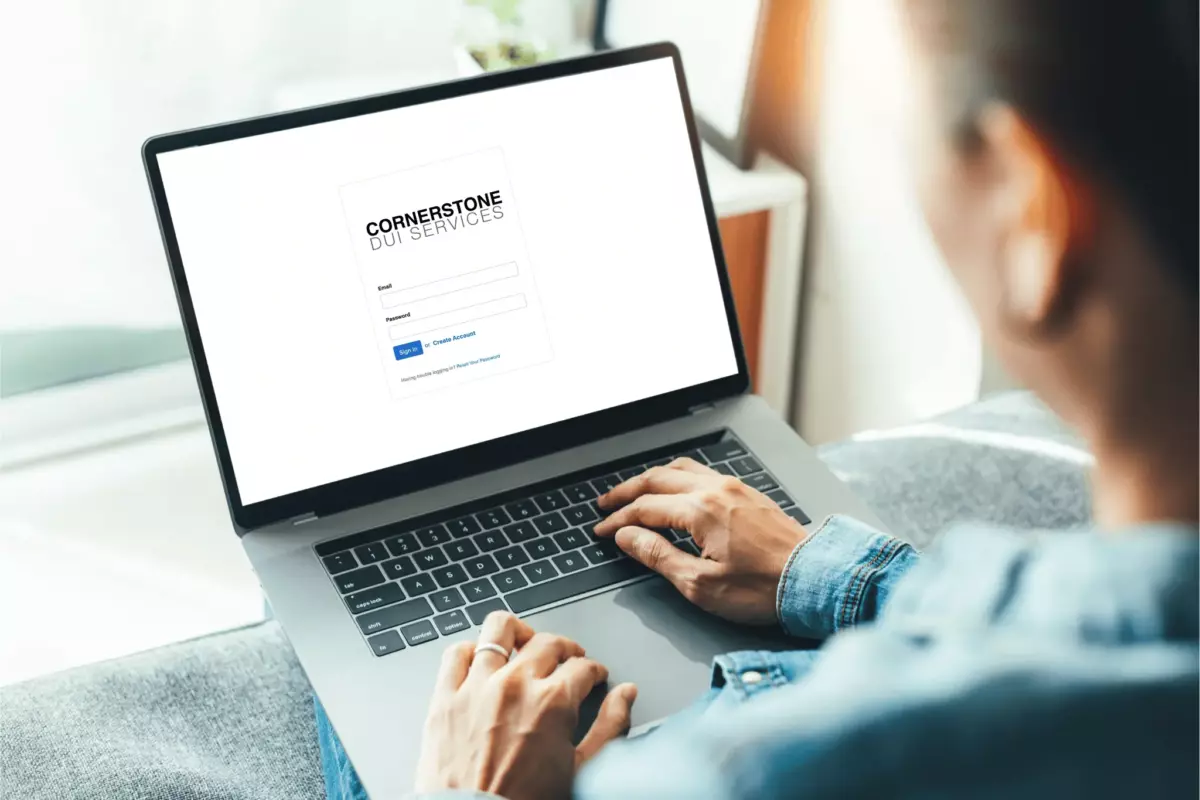 Online vs In-Person dui programs
DUI classes can be accessed at any time, including weekends with an internet connection.
Attendance depends on scheduled class times and location. You must adjust your schedule to attend.​
The cost for online DUI classes is usually significantly lower.
Typically more expensive due to costs associated with physical resources.
DUI Specialists are able to answer your questions as you go through the course. 
Direct interaction with DUI education instructors and other peers.
A certificate is issued directly to you, as well as the Arizona courts and MVD. ​
A physical certificate is often issued directly to you.
Get Back On The Road Safely
A busy life can make it difficult for you to attend your court-ordered DUI screening or court-ordered DUI classes in person. With classes online, you choose the schedule and place, never having to leave home. If you're looking for weekend DUI classes we are the perfect choice for you. 
With our alcohol screenings and DUI classes, you can fulfill your obligations on your own schedule and at the pace you prefer. We offer 8-hour, 16-hour, 36-hour, and 56-hour courses, available and accessible 24 hours a day.
Cornerstone is staffed by behavioral health professionals and fully accredited, our program is licensed by the Arizona Department of Motor Vehicles and the Arizona Department of Health Services.
Services for the State of Arizona
Below are the list of areas we provide DUI services in Arizona:
DUI While Visiting Arizona? We've got you covered!
If you are from out of state and you've received a driving under the influence in Arizona, we can help you. You can take our classes conveniently from anywhere.
START OUR ONLINE DUI CLASSES TODAY
Call now for a free consultation
Call to Speak with a DUI Specialist
Still Have QUESTIONS ABOUT DUI COURSES?
Our DUI specialists are here to explain the screening process, answer any questions you may have, and ensure you're enrolling in the right courses to satisfy your DUI requirements.
DUI Educational Resources
Giving you the information you need
DUI Law
This article compares DUI-related laws across different states, highlighting the variations and similarities in their legislative approaches.
Read More »
DUI Law
This article discusses the role of search warrants in DUI arrests and Arizona's Admin Per Se and Implied Consent laws, which mandate tests and suspensions.
Read More »
DUI
After a DUI, you may have to attend a 16-hour Arizona DUI class to fulfill legal requirements. This guide simplifies what you need to expect.
Read More »