Get help for addiction at Cornerstone's drug rehabs in Arizona
Get Help for Addiction With Aetna Drug Rehab Coverage
Cornerstone is an Aetna drug rehab in Scottsdale, Arizona.
Our levels of care include:
Residential Treatment
Partial Hospitalization
Intensive Outpatient Program
Outpatient Programs
Navigation
Sober Companions
We take on a mind, body, and spirit approach to addiction because we know the impact that addiction has on the whole person. Our treatment center offers luxury amenities surrounded by beautiful desert landscapes.
If you're ready to get help, call our admissions team today.

Addictions we treat at
Cornerstone
We accept Aetna Health Insurance
When battling a drug or alcohol addiction, it's common to worry about the cost of treatment and whether or not your insurance will cover it. Fortunately, Cornerstone Healing Center can help alleviate those concerns by accepting Aetna insurance policies.
As one of the largest health insurers in the US, Aetna offers a wide range of coverage options for addiction treatment. This means that if you require inpatient or outpatient care at one of our drug rehab programs, we can work with your Aetna insurance to ensure you receive the treatment you need without financial stress.
At Cornerstone Healing Center, we understand how difficult it can be to break free from addiction. That's why we're dedicated to providing comprehensive and personalized care that addresses the unique needs of each patient. Our evidence-based treatment programs are designed to help you achieve lasting recovery and reclaim control of your life.
The expense associated with addiction treatment can discourage people from seeking the help they require. However, it's essential to understand that Aetna insurance policies can make addiction treatment more accessible and cost-effective.
Opting for an Aetna drug rehab enables you to access top-tier addiction treatment from specialized professionals. They offer personalized and comprehensive care to address your individual needs, ensuring that you can achieve a successful recovery.
Aetna is a health insurance company that offers a range of health insurance plans to individuals, families, and employers in the United States. They provide coverage for medical, dental, vision, behavioral health, and prescription drugs.
Aetna's health insurance plans include a variety of options including HMO, PPO, and POS plans. They also offer Medicare Advantage plans and Medicare Prescription Drug Plans. Their plans come with different levels of coverage and premiums, allowing individuals and employers to choose the most suitable plan that meets their specific needs and budget.
Alumni Client Family Testiomonial
I feel like Cornerstone gave him all the right tools. He knew how to do it. It was something we could have never done. I just could totally see kind of a personality change in him of wanting, and knowing, that he could achieve and do higher things and greater things. That has to be the people (at Cornerstone)."
Nicole A. - Mother of a Cornerstone Alumni
Understanding Your Aetna Health Insurance Card
Aetna Covered Drug Rehab Programs
Our residential treatment program is covered by most Aetna Health insurance plans, providing clients with high quality care in a residential environment in Scottsdale.
Many Aetna policies cover our partial hospitalization program (PHP), which is crafted to offer an elevated degree of care for clients transitioning from a residential setting.
In Cornerstone's IOP, clients can anticipate participating in therapy sessions and group gatherings roughly 5 days weekly, with the availability of supportive housing.
Lionel is a Licensed Independent Substance Abuse Counselor (LISAC) with over 4 years at Cornerstone. Passionate about helping those with addiction and mental health struggles, and he has trained as an EMDR therapist, adopting a trauma-informed approach to find and treat underlying root causes with empathy.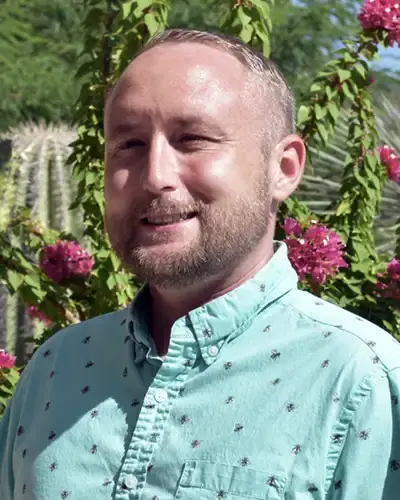 Nate began his own recovery journey in 2010 and earned a Master's in Social Work from ASU. He's been in the Behavioral Health field since 2013. Specializing in CBT, DBT, and grief, Nate's role includes being a Primary Therapist and Clinical Lead, underlined by his passion for helping others who struggled as he did. 
FAQs About

Aetna
Get answers to the most commonly asked questions about Aetna Drug Rehab.
What types of drug rehab programs does Aetna Health cover?
Aetna covers substance use disorders (SUDs) treatment. Aetna's insurance plans cover treatment for all types of drug classes, including alcohol, cannabis, prescription drugs, fentanyl, benzodiazepines, methamphetamine, and more. 
Aetna is one of the largest health insurance providers in the United States, offering its customers a wide range of coverage options. 
The coverage Aetna provides can help to cover the cost of detoxification, rehabilitation, and other types of treatment. In addition, Aetna also covers outpatient services such as individual and group therapy. If you are struggling with addiction, Aetna's coverage can help you get the treatment you need to recover.
Aetna drug rehab coverage includes several treatment programs, including inpatient, outpatient, intensive outpatient, and partial hospitalization. 
The length of these programs depends on the severity of substance use disorder (SUD) and the rate at which progress is made. Inpatient programs usually last for 3 to 12 months. Meanwhile, outpatient programs last for a few weeks to three months.
AETNA ALCOHOL REHAB
Aetna's alcohol rehab coverage includes both inpatient and outpatient care. This comprehensive approach to care will ensure members have the resources they need to recover from alcohol addiction.
Dual-diagnosis Disorder Treatment (Co-occurring disorders)
Dual diagnosis or co-occurring disorders treatment is also covered by Aetna insurance. Multiple approaches are used to treat dual-diagnosis patients. 
The most effective approach to treating dual pathology is an integrated treatment that seamlessly combines interventions into a single coherent treatment plan. Integrated treatment addresses both disorders as primary. This approach helps improve accessibility, engagement of patients in treatment, service individualization, mental health symptoms, treatment compliance, and overall results.
About 9.2 million adults in the U.S. are victims of a dual diagnosis, as per SAMHSA's 2018 National Survey on Drug Use and Health. People with mental illness are twice as likely as the general population to be affected by a substance use disorder. Aetna's plans cover all types of treatment programs for dual-diagnosis individuals. 
Will Aetna really cover my stay in rehab?
If you have active Aetna health insurance, they may pay for all or part of your stay at drug and alcohol rehab. 
The Affordable Care Act, enacted in 2010, made it mandatory for all health insurance providers to offer some substance abuse treatment. Aetna is no exception to this mandatory rule. 
Even if your Aetna policy does not cover your entire stay, there are ways to still get drug and alcohol treatment. Options such as payment plans or financing for drug rehab can help you get the life-saving treatment you need. 
It's important that each person understands the health insurance component of substance abuse treatment. We've created this health insurance guide to help you navigate your way into a drug and alcohol treatment center that works for you. 
How long will Aetna cover my stay in rehab?
The duration of rehab coverage by Aetna depends on your specific insurance plan and the details of your policy.
Factors such as your treatment needs, the type of rehab program, and any pre-authorization requirements can also influence the length of coverage.
Aetna offers coverage for up to 90% of the cost of drug and alcohol rehab services. Keep in mind that this fully depends on your specific health insurance policy. 
If your yearly deductible and out of pocket max has been covered, it may cover everything. 
If you want to get rid of the guesswork and get some solid answers about your specific policy, submit an insurance verification.
How do I find out what my policy covers?
Aetna offers a range of insurance plans with different levels of coverage. Before you enter rehab, you must know the fine details of your policy with Aetna. 
Contact us today to get information about our drug and alcohol treatment programs.
Our admissions department can help you find out the details of your insurance policy.
Please start the process by filling out our insurance verification form. 
Will Aetna pay for rehab more than once?
Recovery from substance abuse can be a lifelong process, and you may experience a relapse after sobriety. Relapse after rehab completion is common and not indicative of permanent failure.
Statistics show that half of all people affected by substance use disorder experience a temporary moment of weakness that makes them pick up drugs or alcohol again. Relapse rates while in recovery are 40% to 60%, as per the National Institute on Drug Abuse. While relapse can be detrimental to the patient's recovery, it helps identify what needs to be changed in the treatment plan.
Relapses simply mean there is more work to be done.
Long-term recovery requires practice, which means you may have to go to rehab more than once to reach complete sobriety. Many individuals have to attend rehab a second or third or fourth time to stay sober over the long term.
Aetna will pay for your rehab if deemed medically necessary, regardless of how often you have been to rehab. Often times, the treatment center you choose to help you will have to show this proof of medical necessity to Aetna in order to get an approval for longer or repeated treatment. Aetna rehab coverage still exists for those who have been to drug and alcohol rehab several times. 
Are there any restrictions on types of addiction treatment Aetna will pay for?
Aetna may require prior authorization for certain rehab services and may not cover certain services, such as experimental treatments.
How soon can I get into rehab with Aetna coverage?
You can usually get into rehab within one to a few days if you have Aetna insurance coverage.
Call us today and we can give you a clearer picture on what needs to happen to get you admitted to a substance abuse treatment program. 
Still have questions about treatment?
Our admissions specialists are here to explain the process, answer any questions you may have, and ensure you're getting the help you need to live a healthy life free from addiction.
Call and speak with one of our caring team members about help for you or a loved one.