MENTAL HEALTH TREATMENT INSURANCE COVERAGE
Answering your questions about residential or inpatient mental health treatment coverage
Coverage for behavioral health Residential Rehab
At Cornerstone, we understand the complexities of mental health challenges, recognizing how they affect the mind, body, and emotions. We know navigating insurance specifics when seeking residential or inpatient mental health treatment can be confusing. We have compiled a comprehensive list of responses to the most frequent mental health rehab coverage inquiries.
Our mental health programs are tailored to address the evident symptoms and the deep-rooted causes, ensuring a comprehensive approach to mental well-being.
We employ evidence-based methodologies to guarantee profound and sustainable healing. We also acknowledge the financial pressures that come with seeking behavioral health treatment. The encouraging news is that numerous health insurance providers, acknowledging our commitment to top-tier care, cover our mental health treatment centers.
Insurance Providers for Behavioral Health
At our behavioral health residential center, most UMR insurance plans are accepted.
Most United Healthcare policies and coverage options are accepted at our mental health residential center.
Our behavioral health residential facility accepts most Meritain Health insurance plans.
Our mental health residential center welcomes a majority of Beacon Health Options plans.
Tricare policyholders can confidently seek services at our mental health residential facility.
We recognize most Magellan Health insurance plans at our behavioral health residential center.
Aetna coverage is mostly accepted at our behavioral health residential facility.
GEHA insurance holders can receive luxury care at our mental health residential center.
We accept Cigna insurance policy coverages at our mental health facilities.
Will my health insurance cover residential mental health treatment?
Understanding health insurance can be complex, especially when exploring coverage for a behavioral health facility. Fortunately, insurance is mandated to cover behavioral health treatment by federal law1. It's vital to note that insurance policies have discretion in determining which specific treatments they will cover. The coverage can differ based on your plan, the insurance company, and the state. Examining your insurance details or consulting with your insurance provider to understand what's included is essential. At Cornerstone, our admissions team assists individuals to verify mental health insurance benefits, ensuring they can access the behavioral health treatment programs they need without undue financial stress.
How do I use my health insurance mental health coverage?
Using health insurance for mental health rehab can significantly reduce costs or, in some instances, cover them entirely. We're here to assist if you want to utilize your health insurance benefits. You always have the option to reach out to your insurance provider and gather specifics about your policy's coverages. However, if you'd prefer to bypass the hassle and save time, complete our insurance verification form or contact our admissions team. We'll handle the verification of benefits for you or your loved one. Once we've obtained your insurance verification, we will have detailed insights regarding your coverages and deductibles. You can arrange admission to a mental health treatment facility with this information.
Frequently Asked Questions
General coverage Questions
Treatment Coverage Details
We accept most health insurance plans
We can help you verify your benefits and get you a clear picture on your residential mental health program coverage details. 
Facility and Treatment Options
Treatment Frequency and Relapses
Mental Health and Dual Diagnosis
Treatment Outcome and Follow-up
Privacy and Confidentiality
Additional Services and Support
Policy Changes and Updates
Meet Our Arizona Behavioral Health Team
Lionel is a Licensed Independent Substance Abuse Counselor (LISAC) with over 4 years at Cornerstone. Passionate about helping those with addiction and mental health struggles, and he has trained as an EMDR therapist, adopting a trauma-informed approach to find and treat underlying root causes with empathy.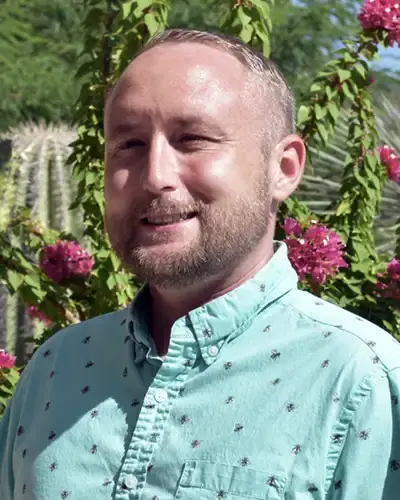 Nate began his own recovery journey in 2010 and earned a Master's in Social Work from ASU. He's been in the Behavioral Health field since 2013. Specializing in CBT, DBT, and grief, Nate's role includes being a Primary Therapist and Clinical Lead, underlined by his passion for helping others who struggled as he did. 
Still have questions about treatment?
Our admissions specialists are here to explain the process, answer any questions you may have, and ensure you're getting the help you need to live a healthy life free from addiction.
Call and speak with one of our caring team members about help for you or a loved one.